Alcohol and Substance Abuse
Alcohol or drug abuse/addiction is a complex illness characterized by intense and, at times, uncontroll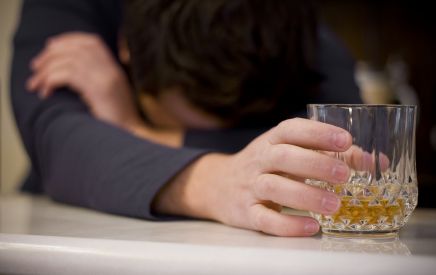 able drug cravings, along with compulsive drug seeking and use that persist even in the face of devastating consequences. While the path to alcohol or drug addiction begins with the voluntary act of taking drugs, over time a person's ability to choose not to do so becomes compromised, and seeking and consuming alcohol or drugs becomes compulsive.



There is a Solution
Once you realize a problem exists either in yourself or a family member, it is crucial to seek treatment or counseling as soon as possible.  Abuse and addictions are cunning diseases that quickly progresse leading to personal and relational devestation.  With treatment and therapy, recovery can be obtained, resulting in a more fulfilling way of life.  Once sobriety is found, it is possible to being a growth process that results in a fulfilling, enjoyable way of living.
The Therapy Process
For recovery to be complete, it is important for me to not only work with you, but those close to you as well.  Alcoholism or Substance Abuse affects both you and your family.  Recovery not only means stopping the alcohol or drug abuse, but also includes learning to live life and enjoy all it has to offer.